During my personal quest to discover more about wellness, physical, and spiritual growth, I began to learn more about the different wellness modalities available to us. Through this podcast, I hope to share what I have learned with you, and hopefully, the information will point you in the right direction. Every week, I share or have conversations with wellness experts and practitioners on various topics that dig deep into what nourishes our mind, body, and soul.
Episodes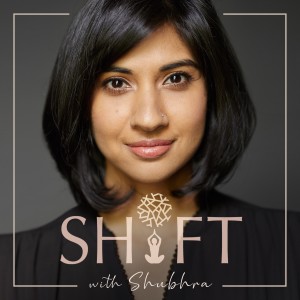 Monday Aug 23, 2021
Monday Aug 23, 2021
In this episode, I have been guided to discuss how the body manifests the emotions you are feeling when you feel them deliberately. And so once you understand how your body feels when it's deliberately feeling the emotion, imagine how the body moves into these states unconsciously. 
Thus it is so important to begin discovering these links within your own physical system more and more consciously to then be able to take active control over your conscious states of being thus, taking control over your conscious reality. 
Map of consciousness by Daivd R. Hakwins: https://veritaspub.com/product/map-of-consciousness-dr-david-hawkins/  
Try further expanding with the sub-range of emotions we glide into from moment to moment here: https://flowingdata.com/2020/03/20/wheel-of-emotional-words/ 
LINKS
W: https://shubhra.sellfy.store 
Y: www.youtube.com/shiftwithshubhra 
IG: www.instagram.com/shiftwithshubhra

Disclaimer: The following audio/video is designed to educate and inform -- not provide medical advice. You should always consult a licensed medical practitioner when it comes to your personal health, or before you start any treatment.